Our fall-protection products are the largest product line at our company Gum-tech®. We have produced rubber tiles of the best quality since 1995. Our activities here extend beyond pure manufacture.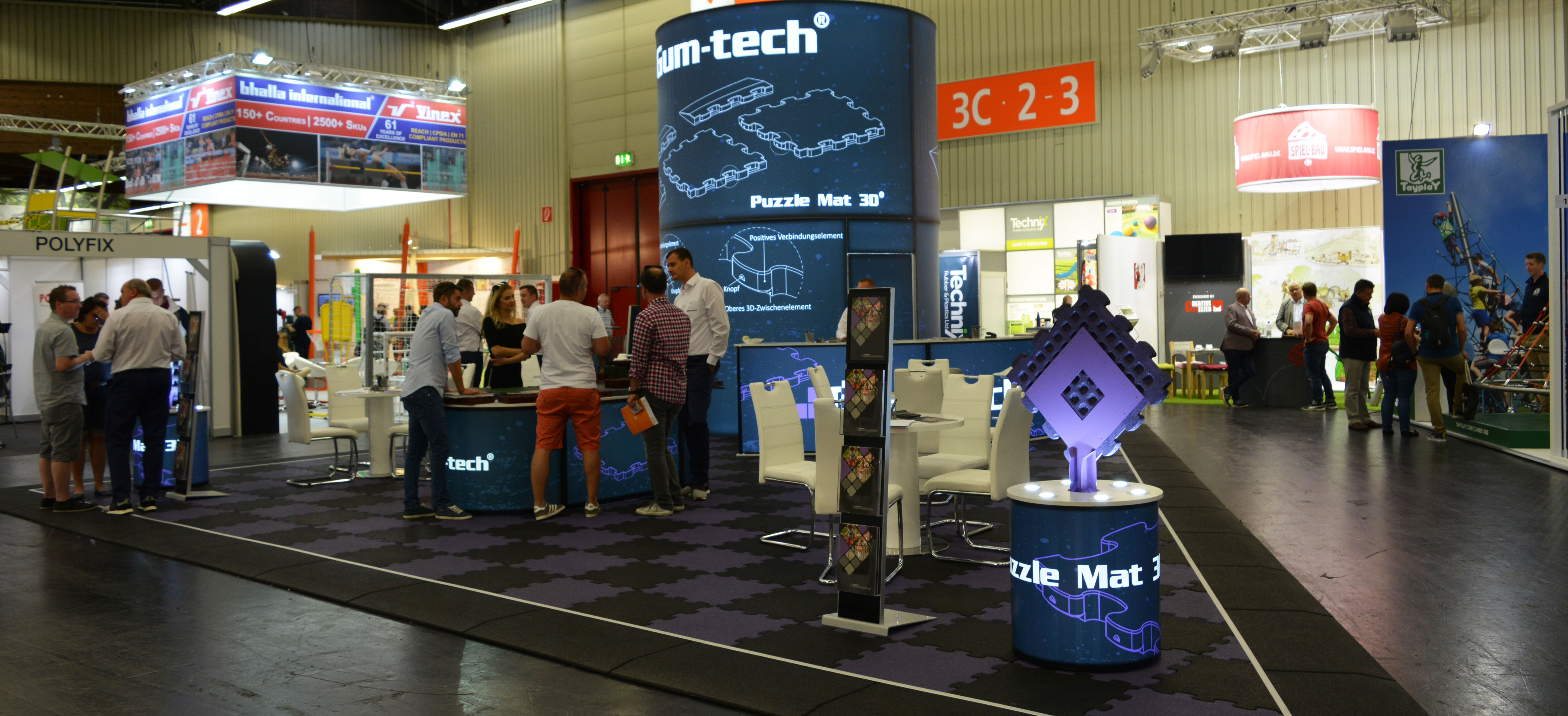 In our company we start every day with the question: "Where can our rubber tiles be used successfully?"
Here are some answers: Gum-tech produces many types of rubber tile. Areas of application include schools, schoolyards, terraces, walkways around pools, sports grounds, fitness centers, stables and riding halls, households and playgrounds. The products are available in more than 20 colours and have very short delivery times.
When designing the fall-protection assortment, we consider the requirements of children. From the certified fall-protection height, children are protected from injuries while playing. In addition, our products are chemically tested so as to prevent skin irritation and tile discolouration. In addition to core products from the area of fall-protection, the assortment is complemented by visually appealing solutions. Child-friendly rubber products allow our design-oriented customers to find special solutions for their garden facilities.
We are a specialist company which builds on the know-how of engineers and practical experience since 1995. The result is a wide range of robust yet flexible rubber products. The products consist of new and recycled rubber granules, and are therefore extremely eco-friendly.